Select Link for Video Landing Page:
http://www.cbs8.com/global/category.asp?c=155799&clipId=&topVideoCatNo=149659&topVideoCatNoB=155712&topVideoCatNoC=155713&topVideoCatNoD=155710&topVideoCatNoE=155711&autoStart=true&topVideoCatNo=default&clipId=5443527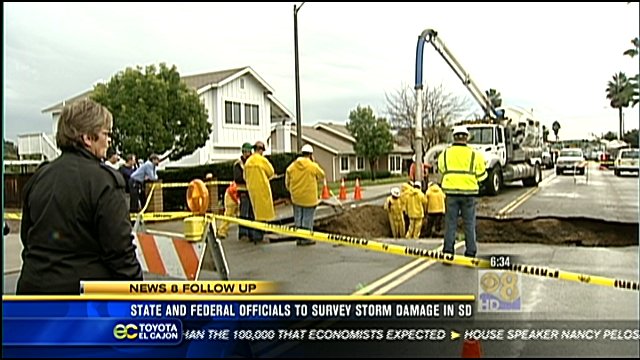 SAN DIEGO (CBS 8) - The County of San Diego has paved the way to get emergency money from the state and federal governments. The county estimates that there are more than $6 million in damage.
State and federal officials are expected to look at that damage Wednesday. Heavy rains caused flooding, which created sinkholes, mudslides and potholes.
News 8's Adrienne Moore files this video report with the latest on where the funds could go.